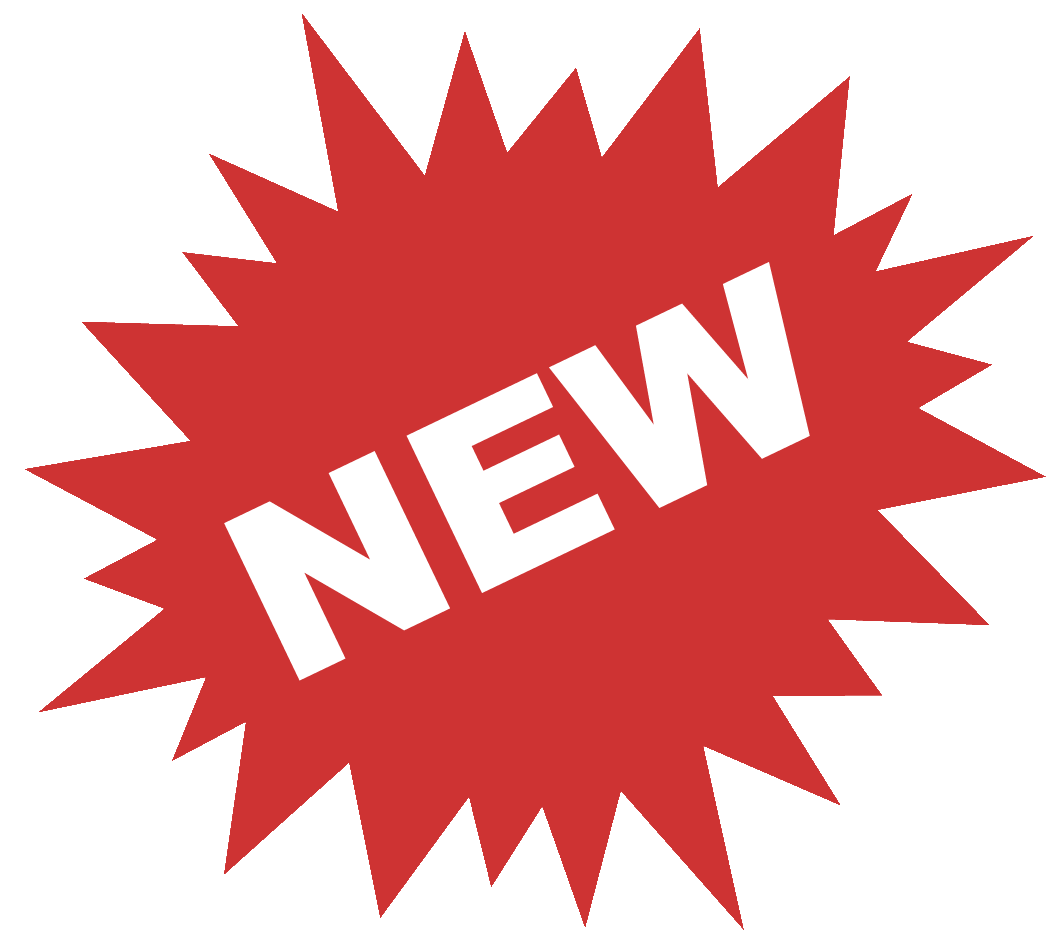 Read the Kirkus book review for AN INEXPLICABLE ATTRACTION: My Fifty Years of Ocean Sailing
Click HERE for Eric's latest newsletter
May 12th, 2018 Fiona arrived at Weeks Yacht yard at 8:30 pm, Friday after powering the last 100 nm in light winds. The 2017/18 cruise is over. This completes Eric's 27th Atlantic crossing. More details, later.
May 11th, 2018 Fiona is now 51 nm from Fire Island Inlet. We plan to arrive at high tide at the Inlet at 5 pm, local time. This will put us at Weeks about 8:30 pm. We are experiencing a light headwind, which is forecast to persist all day. We are under power.
May 10th, 2018 Since lunchtime Wednesday we have been in a low pressure cell traveling along the front. This has given erratic winds. At the moment we are using the engine. The forecast looks better for Thursday. We are 250 nm from Fire Island Inlet. ETA Weeks is late Friday or early Saturday.
May 6th, 2018 Fiona left St.Georges, Bermuda, at noon on May 6th. Our ETA Patchogue is 12 May. We are enjoying 15 kt winds from the SE, running wing and wing. We made excellent progress for the first day but last night the wind died and we were becalmed all night. Now sailing well. About 460 nm to Long Island.
May 1st, 2018 This is the week for Fiona to receive guests; Lew, an old crew and editor of the Fiona videos, flew in Sunday. Tom's wife Irene also flew in the same day and his twin brother arrived yesterday. Fortunately the weather has turned nice and they should all enjoy Bermuda. Lew, Andy and myself took the ferry to the old dockyard yesterday. Two HUGE cruise ships were tied up there. We greatly enjoyed the National Museum. Surprisingly, a small cruise ship has tied up in St. George.
April 26th, 2018 Fiona arrived Bermuda at noon Thursday, a wonderful six day passage. On the 2015/16 cruise the same leg took 10 days. We are tied up at Ordinance Island, in the center of St. Georges.
April 19th, 2018 We are moored at Jost van Dyke. A very nostalgic island for me. The hurricane damage is not quite as bad as St. Martin and Beef Island.
Eric at Foxy's
A wrecked church on Jost van Dyke
Wrecks on shore of Trellis Bay, Beef Island, BVI
Shot of interior of shops in Virgin Gorda, BVI
April 15th, 2018 We plan to leave Marigot Sunday afternoon and overnight across the Anageda Passage to Virgin Gorda.
April 13th, 2018 Hurricane Damage in St. Martin
Wrecked boats in Simpson lagoon
Beach plaza Hotel on Marigot Bay
Here is shot of the Cemetery in Marigot, many graves were destroyed when huge wave crashed across the road during Irma, often carrying boat with them.
April 9th, 2018 Fiona arrived Nevis island on Sunday afternoon after a great 11-hour run from Antigua. We picked up a mooring about a mile north of Charlestown. We will stay 2 or 3 nights and then head for St. Martin with a stop-over at Statia on the way.
April 6th, 2018 Fiona is now lying at the Catamaran Marina in Falmouth Bay, Antigua. We plan to sail to Nevis on Sunday. We plan to be in St. Martin by April 14 and leave for Bermuda on April 20. ETA Bermuda is 27 April.
April 2nd, 2018 Fiona is moored at Terre de Haut,in the Saints. These are charming resort islands just south of Guadalupe. Our next stop will be Antigua.
View of the bay at Terre de Haut, Iles des Saintes.
March 31st, 2018 Rodney Bay , St. Lucia, taken from Pigeon Island.
March 29th, 2018 We arrived at St. Pierre at 9 am after a pleasant overnight under am almost-full moon. We could have saved ourselves the trouble- the French customs , located in a small restaurant, were closed until next Tuesday. Somehow we will have to manage as 'non-persons' until we clear in somewhere. We were able to have a great lunch of cheddar cheese on baguettes under the awning in the cockpit. Tom's wife Irene is planning to meet us in Bermuda on our way back to New York. We have chosen 27 April as the planned date for Fiona's arrival in Bermuda.
March 28th, 2018 We are en route to St. Pierre, Martinique. We left Rodney Bay just after midnight for an over night sail. The sea is calm, there is no wind so we are dependent on the old Perkins. We left St. Lucia a day earlier than planned because the onset of Easter means customs and immigration offices in Martinique will be closed for four days, so we hope to arrive before that happens.
Street scene in Mindelo, Cape Verde Island.
Andy with his first flying fish
Patches of Sargasso weed in the Atlantic.
March 28th, 2018 When we tied up at Rodney Bay Marina I completed my 27th Atlantic crossing. The logged distance was 2,049 nautical miles. This is exactly the GPS distance between the way points, thus the log is under reading as we dd not sail precisely on the rhumbline. I suspect the true distance sailed was about 2,200 nautical miles. Our time was 16 days, which is average, about 130 nautical miles per day.
March 25th, 2018 Fiona arrived at Rodney Bay Marina at lunchtime on Sunday, a 16 day passage. We will leave Friday for Martinique.
March 24th, 2018 Fiona is now 88 nm from St,Lucia, as the sun went down so did the wind. We are now under power, the first time we have used the engine for propulsion since we left the Cape Verdes. Our ETA is lunch time Sunday. All well on board.
March 23rd, 2018 St. Lucia is 310 nm ahead, our ETA is Sunday. Winds in general are fairly light, but last night about 2 am we had a squall that kept us busy on deck for an hour. Today we put the ship's clock back an hour, we are now 3 hours behind Greenwich and 2 hours ahead of New York. All is well on board.
March 21st, 2018 We are now about 600 nm miles from St. Lucia. Wind is down a bit but we are making good time, averaging about 120 nm per day. We celebrated the equinox at Happy Hour, spring is in the air! All is well on board.
March 20th, 2018 Yesterday we gybed and headed SW, ending a 5-day run of wing and wing sailing. The wind dropped and veered, pushing us too far to the N. Today we are back wing and wing on port tack. St.Lucia lies 710 nm ahead. The weather is fine, the wind ESE, 10 to 12 knots. Tom has started to revive his celestial navigation skills. The bread we bought in Mindelo has gone very moldy, tomorrow we will be using ship's biscuit for lunch.
March 17th, 2018 The wind has dropped slightly and veered; we are now on a dead run, wing and wing. We are still averaging 130 nm per day, St.Lucia is 933 nm ahead.
March 16th, 2018 Fiona has passed the half-way mark; S. Lucia lies 1,032 nm miles ahead. We are still experiencing good Trade Winds, if they continue we should be at our destination by 23 March. We set ship's time back an hour (UT – 2) tonight-we are now at 43 deg west. All is well on board.
March 14th, 2018 We are enjoying smooth sailing, the wind is down slightly but we are making good time; S.Lucia lies about 1300 nm head. All is well on board.
March 12th, 2018 The Trade Winds are steady and we are sailing really well; St. Lucia lies about 1500 nm ahead. Tom encountered his first flying fish today. His question; Do they gather in shoals or flocks? All well on board
March 11th, 2018 Fiona is making excellent progress, averaging 150 nm per day. We are running in the NE Trade Winds. I have been looking at my book and calculate I am making my 27th Atlantic crossing!
March 9th, 2018 Fiona left Mindelo at 10:30 am local time bound for St.Lucia, about 2000 nm ahead. ETA 28 March. All systems go wind is ENE 15 kts.
March 4th, 2018 Here are a few recent photos:
The forbidding cliff overlooking the San Sebastian Marina, La Gomera.
Tom's painting of Fiona in heavy Weather.
Valverde, Capital of el Hierro, at an altitude of 2,000 feet.
One of the few examples I have found of terrace agriculture still in use.
March 3rd, 2018 Fiona arrived in Mindelo, St Vincent, Cape Verde Islands at 2:00 am. A slow trip due to head winds and long calm spells.
March 2nd, 2018 When the sun rose we were about 53 nm from Mindelo, during the night we moved 2 nm. We have a fuel reserve of about 6 gallons, enough for about 30 nm, so we have to sail 25 to 30 nm so we can safely motor to the port. It is very frustrating- we can see the peak of Santo Antao on the horizon which is a little west of Mindelo. We have put the jib upon the whisker pole, if the wind does not pick up it will take another day at just over 1 knot to sail the 25 nm needed!!
March 1st, 2018 Fiona is becalmed about 100 miles from Mindelo. Weather is very pleasant except for lack of wind. All is well.
February 27th, 2018 Weather continues to be very variable. Last night the wind died and we powered all night. The wind picked up by mid-morning and we sailed on a beat against southwest winds. As the sun set we lost the wind again and we started the engine, but we don't have enough fuel to power all the way to Mindelo. which lies 200 nm ahead. Hopefully the wind will pick up again later tonight or in the morning. All well on board. Our ETA is probably Thursday.
February 25th, 2018 For most of the past twenty-four hours Fiona experienced the usual grungy weather with a wind on the nose. We went through a frontal passage- heavy rain, erratic winds, reefing and un-reefing, tacks, etc. But for the past four hours the wind has been fair, 15 to 20 kts from the west. This has enabled us to sail the rhumb line ( direct route) to Mindelo, which lies about 400 nm ahead. All is well on board.
February 23rd, 2018 We are making slow towards Mindelo, Cape Verde Islands. Yesterday long windless spells prevailed,today (Friday) we had gale force wind sometimes, on the nose. This weather was caused by persistent lows to our north. This is not typical in my past experience, highs yielding northerly winds were more common. We are about 550 nm from Mindelo. No predicted ETA yet, all well on board.
February 22nd, 2018 Fiona left Puerto Estanca, el Hierro Island, after a two-day layover on Wednesday, 21 Feb. We are sailing to Mindelo on St.Vincent, Cabo Verde Islands. ETA is Tuesday, 27 Feb.
Normally El Hierro is rarely visited but to my surprise when we arrived on Monday the horizon was dotted with sails. We had arrived at the same time as a German cruising rally , eleven boats tied up in the new marina. We took a bus to the capital, Valverde, which is a few miles from the coast at an altitude of nearly 2,000 feet. The cruising guide claims Columbus visited on his second voyage and the street layout has hardly changed. However, the town does not have any great charm
February 19th, 2018 Fiona is tied up at Hierro Island, a port I have never visited before. It was an eight hour sail from La Gomera. To our surprise a rally of German sailboats arrived at the same time, fortunately there was room for everyone. We will stay one to two days and then leave for a direct sail to Mindelo.
February 18th, 2018 Sunday we completed all the preliminaries for our departure on Monday; laundry, watering, fresh food, etc. We will probably stop for a night or two at Hierro Iland, I have never been there and it is reputed to be very old fashioned and undeveloped. It is directly on the way to Mindelo, we should be at the Cape Verdes by 27th, I anticipate we will start the Atlantic crossing about March 1st.
February 14th, 2018 Fiona arrived at San Sebastian, La Gomera, on Wednesday afternoon, great sail from the Selvagem Islands. We plan to stay about 5 days.
February 13th, 2018 Fiona spent two nights at Selvagem Grande, on Monday we dinghied ashore to the warden's house. Nowadays there are also a couple of maritime police also stationed there to check passports and papers. Tom brought a canvas and paints and proceeded to paint the rocky inner harbor. Andy and I ascended the steep cliff behind the house to the plateau. We saw very few birds and apparently the rabbits have been eliminated. After reaching the northern cairn we returned, scrambled down the cliff and the police gave us a beer. Later we picked up Tom, put the dinghy away and sailed for the Canaries on Tuesday, ETA Wednesday
February 10th, 2018 Fiona arrived at Selvagem Grande at noon on Sunday, fast passage under reefed storm mainsail. We were able to pick up a mooring at the warden's HQ in Cagarros Cove. We will inflate the dinghy and go ashore tomorrow, hopefully the weather will improve. All is well on board.
February 10th, 2018 A windstorm of 60 knots delayed departure by Louise. She left early Saturday. Plan is to sail Fiona to the Selvegem Islands starting Saturday morning. After that we will sail to the Canaries, ETA is the 17th.
February 7th, 2018 Here are three shots of the current crew:
Louise stands by a 1932 Austin 12 at a museum in Funchal.
Andy at the Carnival in Santana
Tom painting in the main cabin
February 5th, 2018 Fiona is tied up in the inner harbor at Funchal, Madeira. Weather is good, high 60s and dry. We are fixing a few problems left after the rough passage from Cascais. Louise, an old friend and veteran Fiona crew, showed up on Thursday to get a week away from the NY weather. Tom is painting his masterpiece based on the passage from Cascais. Three of us attended a great concert last night presented by the local string orchestra, mostly old classics by Vivaldi, Bach and Handel. Today we took an all-day tour of the east end of Madeira. The mountain tops were in cloud but we were lucky enough to chance upon a Carnival held in Satana, a town on the north coast. Local groups paraded floats and numerous stalls sold traditional gastronomic delights.
January 31st, 2018 Fiona arrived in Funchal Madeira at lunchtime on Wednesday. A four day passage in rough weather made mostly under staysail and reefed storm mainsail. All is well on board.
January 28th, 2018 Fiona is now en route to Madeira, now about 430 nm ahead. Strong winds after we left Cascais with gale force, but in the right direction. Fiona is doing fine with a reef in the mainsail. All well on board.
January 26th, 2018 Fiona is just about ready to sail, a good many repair jobs have been completed including the radar, steering chain adjustment, moving the heater thermostat to the main cabin, installing Victor, installing new VHF antenna at the masthead, painting the anchor windlass, etc. We have re-watered and completed most of the food shopping. We will finish the fresh food acquisition tomorrow. Old friends, John and Carol, we first met on the round the world cruise in 1995 , now live in Portugal and plan to meet us in Cascais on Friday. We plan to leave for Madeira on Saturday, weather permitting ; a low is forecast for Saturday.
January 19th, 2018 Tom and Andy arrived on Thursday as expected and signed onto the crew list. They both expect to remain on board until we arrive on Long Island in May. Today we filled the fresh water tanks, a process delayed by having to repair the Jabsco circulating pump, another victim of the soaking it got in June.
January 16th, 2018 Eric arrived back in Portugal on Tuesday morning, Jan 16th. Fiona was in good shape, lunch time temp was 62 F. He is expecting Tom and Andy to Join him on Thursday.
For updates on the Edith M. Forsyth scholarship awardees click HERE.