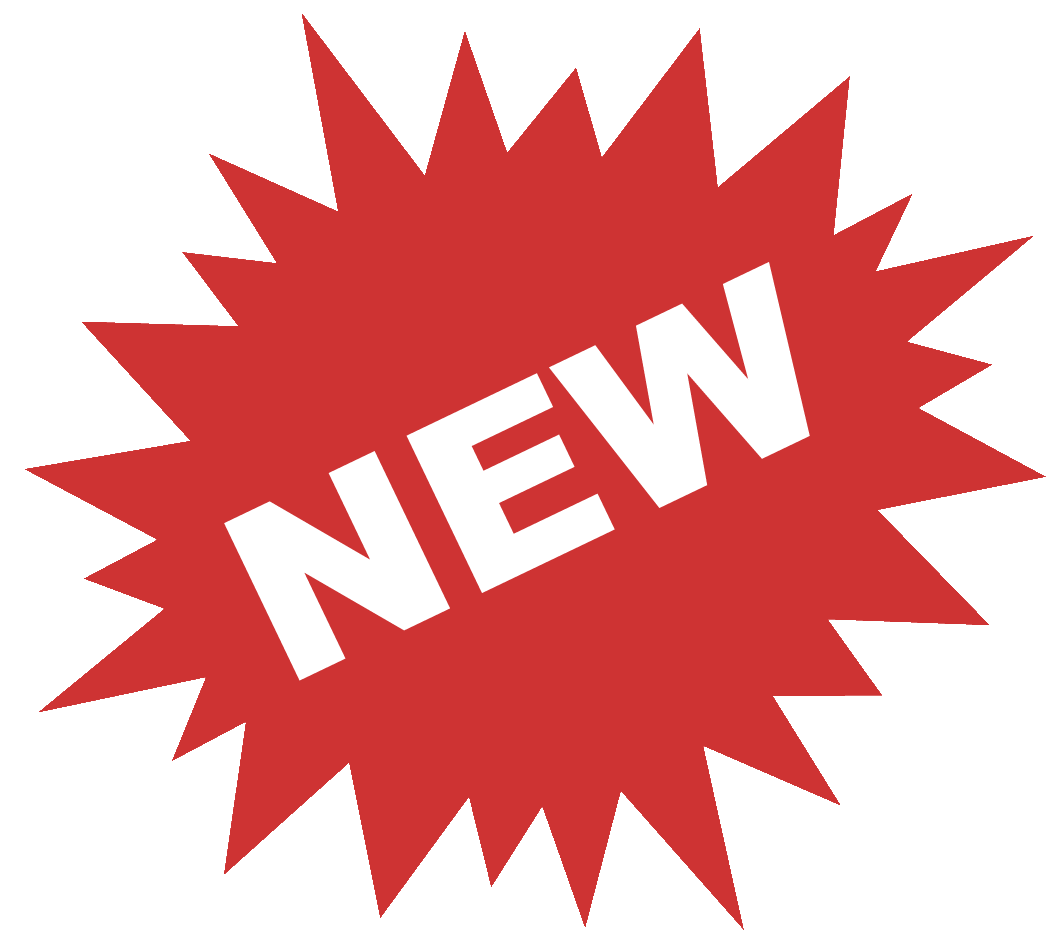 Click HERE for Eric's latest newsletter for the Maine Cruise (October, 2018)
January 2nd, 2019 I am now back on Long Island after a week in St. Petersburg, Florida. My daughter Brenda rented a house for a family Christmas gathering. On return I was informed a part I needed to repair the stove had arrived at West Marine;a new igniter module. I installed it and took the stove back to the boat. The hook-up to the propane still needs to be made. Here is a shot of me on the Scorpion Roller Coaster at Busch Gardens. All the best to all of you for 2019!
December 13th, 2018 Check out Eric's profile on the Long Island Author's Group website.
December 5th, 2018 Tuesday was a BIG day, the gang at Weeks Yachtyard lifted the mast from Fiona, raised the hull on the travel lift and power washed the bottom. She is now safely stored for winter on the old cradle. There is still work to be done; winterize the engine, strip the mast, etc.
The gang gingerly lowers the mast.
Fiona shows a clean bottom.
November 24th, 2018 The restoration of the dinette area is finished. Needs a little varnish when the weather is warmer. I am now rebuilding the companionway hatch, good winter job for the basement.
November 13th, 2018 The dinette has been re-assembled and is now finished apart from teak trim. The new GPS has been installed but there are problems with e output data bus, which does not yet communicate with the AIS and other equipment. This is soluble if the correct NEMA code is selected.
October 30th, 2018 Boat maintenance is proceeding briskly. The new water tank was completed and last Sunday Walter came down with his children to help me get it installed in the boat. I was amused when his son, Walter Jr., pointed at the hatch over the main water tank and asked if that was the door to the basement. The anchor windlass has been repaired and is working fine. My machinist friend, Bob, was of the opinion the motor had been changed at some stage and did not properly match the original Vetus (Dutch)gears. The keyway on the Vetus is metric but the motor had an American 1/8th inch key. Bob made an offset key and some tools to get the worm gear and bearings installed. Furuno examined the old GPS receiver and told me they did not have the parts for a repair. The panel had streaks in the display. I bought a new GP33 unit from Furuno. The 6hp outboard has been returned after winterizing. I have pumped alcohol through the fresh water plumbing on the boat to prevent burst pipes this coming winter. Much more needs to be done.
October 12th,2018 Jeremy stayed a few days after our return and helped empty the boat. Scott came down for a few hours and we disassembled the dinette in preparation for removing the port water tank, which is leaking again. A summary of the 2018 Maine cruise will be posted soon.
October 4th, 2018 Fiona tied up at Weeks Yacht Yard at 8:05 pm on Wednesday. Minimum water under the keel at Fire Island Inlet was 4 feet and conditions were calm.
October 3rd, 2018 We left Provincetown at 4:00 am and powered thru the Cape Cod Canal to Block Island, arriving about 6:00 pm. We had supper at the Oar, returned to Fiona and packed up the inflatable. We left at 9pm in a fantastic display of lightning as a frontal disturbance passed by. But there was no wind, whichwas the basis of GRIB fforecast we checked before leaving. However strong SW winds developed as we approached Montauk Point. This delayed us, then the tide turned and the flood began. We had a rough ride to round the Point! We expect to arrive at Fire island Inlet about 4:30 pm Wednesday and tie up at Weeks Yard about 8:30 pm
October 1st, 2018 Fiona arrived Province Town at 1:00 am Monday after a trip under power from Portland. We anchored for the night and picked up a mooring n the morning. We plan to transit the Cape Cod Canal early Wednesday and arrive at Weeks about 6:00 pm Wednesday, ETA is tentative depending on wind on Wednesday.
September 28th, 2018 We are currently tied up at the Four Points marina, Portland, formerly Portland Yacht Services. We plan to leave Sunday for the leg to Cape Cod and then Long Island. ETA Weeks Yard is Wednesday. Weather looks fine but little wind in the high that has settled in.
September 27th, 2018 On Thursday we left Sebasco Harbor resort early and motored into the Basin, a beautiful, scenic anchorage I have visited many times. The isolated feeling there has been somewhat destroyed by the appearance of about a dozen permanently moored boats. After breakfast we headed for Jewell Island, managing to sail most of the way in a light , northerly breeze. Jewell seemed much the same, we hiked through the wood to the WWII towers and spent a quiet night at anchor. Friday we are heading for Portland.
September 26th, 2018 We are now moored at Sebasco Harbor Resort, rough ride round Cape Small in high wind and thick fog. We spent last night at Five Island harbor, weather was wet and clammy. Below are the pictures of our arrival on Monhegan island.
Jeremy and Scott and dinghy on the beach.
Eric poses by the Monhegan Light.
September 24th, 2018 We spent the night on a mooring in Boothbay Harbor. Today was brilliantly sunny but chilly, in the morning; 50 degrees F in the cockpit. Winter is coming to Maine! We will leave tomorrow for an anchorage on the Sheepscot River, the forecast is for rain but warmer.
September 23rd, 2018 We spent Saturday night moored at Monhegan Island, about 10 miles off the coast. We dinghied ashore and walked through the woods to the cliffs on the east side. Sunday we plan for lunch anchored at Damariscove Island and sail to Boothbay for the night. Weather is sunny but no wind
September 21st, 2018 Thursday we swapped Stephan for Scott, Stephan left on the 8:30 am Concord Bus and Scott showed up on the 4:15 pm bus. Jeremy and I spent time waiting at the great Owl's Head transportation museum. We were able to sail for change on Friday from Rockland to Port Clyde. Nice SSE wind, 10 to 15 kts. After we anchored we attacked the defunct anchor winch and were able to fix it; a Woodruff key had fallen out of the motor drive shaft. This will improve our cruising options. Tomorrow we hope to sail to Monhegan Island.
September 20th, 2018 Wednesday was spent on a mooring at the Rockland City Dock. The day was grey and a little chilly for mid-September. We enjoyed the priceless Farnsworth Museum with its unmatched collection of Wyeth paintings. The Lighthouse Museum was also of interest. I had lunch with Sarah Rheault, an old friend from my vintage car days, she lives in nearby Camden. Stephen is leaving tomorrow, later in the day Jeremy and I will meet Scott, arriving at the same bus station.
September 18th, 2018 We are on our way to Rockland. We had a pleasant stay in Belfast, one of my favorite Maine destinations. We spent a few hours pulling the anchor winch to pieces, it developed a problem just as we were leaving Castine. Unfortunately the problem seems to be a broken motor shaft. not easily repaired while cruising. This will complicate cruising for the next couple of weeks; if we anchor we will have to raise it by hand.
September 16th, 2018 Fiona arrived at the town dock in Belfast. Weather was warm with intermittent sun and fog.
September 15th, 2018 Friday we sailed in windless conditions to Harbor Island by 13:30. After a spell on this wonderful , pristine place we powered to Stonington for a night on the anchor. Saturday, turned out to be complicated. We had hoped to visit the Wooden Boat School in Brooklin, but when we awoke we were enveloped in a thick, damp fog. It thinned a little by mid-morning and we cautiously made our way to Billings marine west of town. We had hoped to get some gas for the new outboard but the place was shut up tight – weekend! The crew sneaked into the showers before we left. In Penobscot Bay itself the fog dissipated but it came back when we arrived at Castine. We picked up a mooring and had a walk and dinner ashore.
September 13th, 2018 We are on a mooring at Bar Harbor. The crew took the first chance of a Maine lobster supper. When we came to start the Tohatsu outboard for the ride ashore it was seized up tight. This should be no news to any of my previous crews. Even a chain wrench barely moved it. Getting it repaired proved impossible in the time available for various reasons. I bought a new Yamaha outboard. Weather has improved, tomorrow we leave for Stonington and Merchant Row.
Jeremy (L) and Steve (R) enjoy their first Maine lobsters
September 12th, 2018 Fiona arrived at Bar Harbor, ME. Apart from the first couple of hours under sail the trip was a grind under power with no wind. All well on board
September 9th, 2018 Fiona arrived in Provincetown, Massachusetts, just before midnight. We had a hard slog up Buzzards Bay against stiff Northeast winds. We anchored in Meganset Bay for 6 hours to await a favorable current in the Cape Cod Canal. We timed it right and at times we were doing over 10 knots over the bottom. Unfortunately the NE wind was still waiting for us in the bay and we had another slog to P'Town, We have to find a slip and enjoy a few comforts before the sail to Bar Harbor.
September 8th, 2018 Strong NE winds persist, we left Newport and made it as far as Cuttyhunk in the Elizabeth Islands. This was my first visit to Cuttyhunk since I was here aboard Iona in 1966 or '67. A charming lady, Terry, who runs a coffee shop on the pier said there are only 13 residents live year-round now. She sold the best chocolate eclairs I have had in along time. Forecast for Sunday is for more strong NE winds, with luck we will make it to Sippican by tacking up Buzzards Bay. Stay Tuned.
September 7th, 2018 Fiona arrived in block Island on Thursday morning. All is well.
August 31st, 2018 Fiona was launched today, Thursday. Most systems appear 'GO'. The new autopilot appears functional, although a sea trial is needed. Scott showed up to help, he is crewing from Rockland, ME, back to LI. The first of the new crew, Jeremy, arrives at Islip airport on Saturday. We still have a lot to do; bending sails, set running rigging, etc, but a departure on the 5th still seems possible.
August 22nd, 2018 The good news is that the new engine instrument panel is finished and installed. Even the RPM gauge works, thanks to a tricky adapter made by Bob Berg. The sad news is that I am having considerable difficulty making sense out of the new RayMarine autopilot. Extensive programming is needed when the unit is installed, the instructions are not clear and reaching a RayMarine tech by phone is very time-consuming due to long wait times. Hopefully the coming days will see some improvement.
Front view of the new panel
The works inside.
August 14th, 2018 There is ONE berth still open for the cruise to Maine. I am busy installing a new autopilot and building a new engine instrument panel. Fiona launch is scheduled for the week of 8/27.
For the August 2018 update on the Edith M. Forsyth scholarship awardees click HERE.
July 31st, 2018 The dinette is now substantially rebuilt, except for trim such as damaged teak strips in the sole. I am starting to plan a cruise to Maine in September.
The bench seat on the forward side of the dinette
July 21st, 2018 Fixing the leak in the water tank was not as simple as it first looked; when heat was applied new leaks appeared. The welder wisely turned the job down. Colin and I managed to seal most of the leaks with solder, the last one we sealed with epoxy. We put the tank back by first placing a sheet of thick rubber under it. Restoration of the dinette is now in progress. Colin has returned to TN , having replaced a bathroom floor in my house, he had a productive visit.
Repaired water tank is swung back on board
Water tank nestled in the bilge
July 11th, 2018 We found two small leaks in the port water tank. It is now at the welders being repaired. My vintage Rhodes 19 has been launched and rigged. It is now at a slip at Squassux Landing on the Carmen's River. Now the only problem is to find time to sail it.
Eric's fifty-six -year old Rhodes 19
July 9th, 2018 It was a busy weekend at Weeks Yacht Yard. The sloop 'Elvira', built in 1906 and restored by the Carmen's River Maritime Center, was launched at the yard. A very festive occasion. I was there to sell and sign a few of my books. Sunday Colin and I finally got the leaking port water tank out of Fiona.
The tank begins to emerge from the bilge
Finding the source of the leak
Captain Forsyth signs his book
Elvira hangs in the travel lift.
July 2nd, 2018 My son Colin has arrived for his annual visit. We have been very busy on the boat. I had previously ordered a sheet of of 1/4 inch thick stainless steel. and made templates of the bulkhead to be sistered onto the aft engine room bullhead, The new bulkhead was made using a plasma cutter from the template and reinforcing ribs welded on. This was done by a metal fabricator in West Babylon. It weighs 50 lbs but Colin jockeyed it into position and we bolted and screwed it into place. The steering system has been re-assembled. Work was compromised by the worst heat wave we have had in a while. On another topic sailors should try to catch a movie called 'Adrift'. It is a very realistic docudrama of an actual event when a couple were dismasted and capsized in the Pacific and the man drowned. The women sailed the boat for 41 days alone to Hawaii.
Colin displays the new bulkhead
Bulkhead in place
June 21st, 2018 The last week I spent in the Pocono Mountains attending a vintage Bentley Rally with my daughter Brenda. We stayed at the Skytop Lodge, a venerable hostelry built about the same time as the visiting Bentleys. The country side was simply magnificent and the weather pretty close to ideal. Personally I greatly enjoyed 'Steamtown' in Scranton. This is a museum formed from the former maintenance center of the old Delaware, Lackawanna and Western Railroad. Now I am back working on the boat I have started the job of sistering the fractured bulkhead behind the engine room. I hope to launch the Rhodes 19 soon so that I can enjoy some Great South Bay sailing.
One of the largest steam locomotives ever made, Steamtown, Scranton, PA.
Skytop Lodge
Brenda and a bevy of Bentleys at a lunchtime stop.